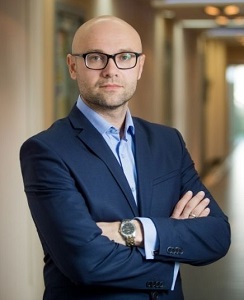 Dear students!
Kazan National Research Technological University is one of the oldest universities located in the capital of the Republic of Tatarstan and one of the leading Russian centers of higher engineering education.

KNRTU faculty members are excellent professors, whose books and research developments are known around the world.

The university opens its doors for those who are eager to examine achievements of leading research teams, gain skills to become first-class professionals and find their places in life.

KNRTU education meets the most demanding world standards. Its fundamental and applied courses form a strong foundation for personal and professional growth. Our graduates are intelligent, self-sufficient and creative. They have everything to become leaders and succeed in their professions.

A regular university degree is no longer enough to face global issues. A professional should be open to life-long learning, vocational training and obtaining additional competences in order to address the needs of society and industry. Our students have the opportunity to be enrolled in the programs offered by the Institute of Additional Professional Education and to obtain additional qualifications along with earning their degree.

KNRTU is one of the few Russian universities which facilitate job placement of graduates. The number of job offers annually exceeds the number of graduating students by over 30 percent. This proves the fact that KNRTU graduates are going to stay in demand for the years to come and have great chances to find interesting and well-paid jobs.

KNRTU students gain their knowledge from the best professors and educators, join research groups led by outstanding scientists, use advanced scientific equipment, and at the same time enjoy various social, cultural and sports events.

I do hope that our renowned University will become your home!

I wish you every success in your learning, cultural and social life! May the studies at KNRTU become one of the most important milestones in your biography that will make you proud for having obtained your higher education degree here.

Good luck!


Acting Rector of Kazan National Research Technological University